The coronavirus pandemic has brought the world's economy to its knees, and has disrupted many of the day to day activities that we usually take for granted. While there are many things in the current situation beyond our control, there are some things we can control so that we're in a healthy physical and mental state. Here are some key ideas: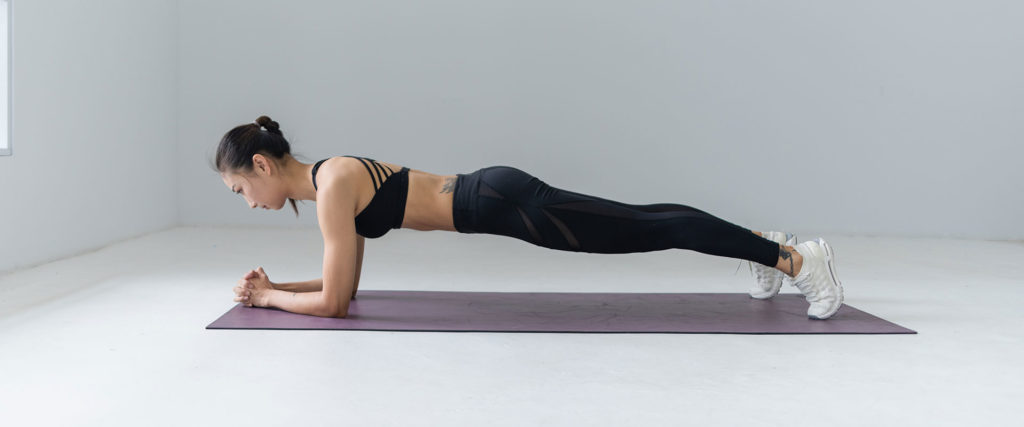 A daily exercise or stretching program can do wonders to your physical and mental well-being, even if it's a small one that takes only 10 or 15 minutes.
Key ideas on maintaining Well-Being Through Stressful Times
Have a daily checklist:
Amid this uncertainty, and because many of us are working from home, it is a good idea to have a daily checklist of things you want to accomplish. A checklist can give some structure to your days. Hang a little paper on the fridge or on a mirror you frequently look at. The list can have things like exercise, meditation, video call a friend, or reading.
Pro-tip: keep this list small, only about 3 to 4 items.)
Take deliberate efforts to stay in touch
We simply don't know how long the current lockdown situation the world over will last. It is easy to start feeling lonely, even if you live with your family (but especially if you live alone or with new roommates). It's best to find ways to stay in regular touch- even if you initially don't feel like it. Make rituals with your loved ones to have meals together while on a video call, or to play online games together, or even to watch movies together. This is a great gift of modern technology without which we would be truly lonely in these times.
Focus on life after the pandemic is over
Sooner or later, the world will overcome this. The people who spent this time of relatively less activity just complaining will find little worth in this period for the rest of their lives. Others, who focus on building new skills, reflecting on the deeper questions of what they find meaningful, and creating new habits, will find that they can thrive in the post-COVID-19 world. Keep that perspective of the future real even as you practice mindfulness of the present moment. You can always plan for the future while being fully established in the present moment.
Help someone else
There are millions of healthcare workers and other personnel fighting the pandemic every day, often at the risk of their own lives. While we feel the deepest gratitude for their efforts, it is not just them who can be a source of light in these times. For the rest of us, in small or big ways, we can help those most affected by this situation. The daily wage earners, the people who have lost their loved ones from this disease, the people who have recently lost their jobs- there are countless ways you can be of help to them. Some of the practical ones include making donations for those of us who can do so, helping those with kids by engaging the kids through video calls and teaching them some skill you know, or simply showing we care by staying in touch with them and being a source of positivity. When we're taking care of ourselves, it is much easier to be a source of positivity for others who may desperately need it.